I've been browsing through internet
blogs
and started thinking about how much new technology is available to us and how easily accessible it is. I'm talking about MP3s, MP4s, e-book readers... you name it. The technological world is creating devices where we don't need CDs, DVDs or books any more, everything is technological including online streaming/downloading. I know I can't say much, I've done the odd song download where I didn't want to buy the album or the one-off movie stream when I couldn't go to the cinema which goes on to a whole new topic about illegal downloading n blah (don't report me to the authorities, I'm innocent... honest!), this post is about
how art is left behind
.
Music
Being a
graphic
enthusiast; I feel as if people have forgotten the importance of cover art on CDs and how it isn't impacting as it was before the incredibly fast digital era came; this is mainly down to the increased use of the internet. People download singles or albums in MP3 format and don't bother to buy the CD. I prefer buying CDs and enjoy looking through the album art especially interested in the graphic design (and photography) of the front cover, layout and typography.
Here are some great examples of cover art including iconic, controversial and general awesome design:
When listening to
music
I enjoy flicking through the album art especially if the artist & production team have taken a lot of time and effort into creating an outstanding visual booklet. Although I prefer booklets with lyrics inserted inside I believe concept art is more important. I see albums like a book of songs and each song is a chapter of the story. The booklet should visually represent the concept so that is one reason why album design is very important. I'm quite put off seeing manufactured pop acts with an over-
airbrushed
face for a front cover and some meaningless sexy poses inside, it just represents the artist as being uncreative and talentless. Don't get me wrong, I LOVE pop music however you can tell the artists that contribute to the CD to those who has everything done for them. So if album art was eradicated then the concept of the album can be lost on the way as music and art certainly go hand-in-hand.
Books
Moving to books I think that people should hold a book when reading. With the new e-book technology where people can just download numerous books to fit on an e-book; people need not buy real books just download data. I'm quite against this technology; yes it's easier and has many benefits especially for people 'on-the-go' but the feel of holding a book and all the other senses we take for granted when reading books will simply be lost. I love the smell; touch and sight of books filling up my shelves and to see that it can all fit in to one small compact silver object isn't satisfying for me. It's like having a whole beautiful closet shoved into one tiny box; no one can admire it. I recently bought a book called '
How to do more of just about Everything
' (which is an addictive read!) and I hadn't bought one in ages! I forgot how much I enjoyed reading books and flicking through pages rather than sitting hours on end on my laptop. It's the same with CDS and DVDs as I like collecting and seeing them on my shelf in front of my eyes and the array of colours and designs that feature on the covers makes the stories/music much more exciting. Furthermore I believe the existence of blurbs will be lost and people will soon lose touch with the importance of books; the bearer of knowledge. So not only is technology diminishing art but possibly making people less active in terms of not going to the library and researching the old way: using books.
Cinema
Technology has also impacted cinema and with increased sales of devices that offer high quality (even HD quality now!) video functionalities eg. iTouch, people are downloading movies rather than buying DVDs or with the click of a button people can view ratings on movies online and need not bother to see whether the cinema poster art will affect them to watch the
film
. Gone are the days when artists hand created movie posters to be put especially outside the cinema; this is one reason why Bollywood hand made movie posters are still in high-demand and a joy to look at. The film industry is obsessed with super
Photoshopped
film posters and there have been numerous blunders that just ruins the art of film and design. A recent example is
X-Men: First Class
first film poster where many people were shocked at how awful it was and had no reflection on how amazing the film was (honestly is an awesome movie so go watch it now!) but thankfully the marketing team have changed it!
Original posters:
More examples of pretty bad film posters: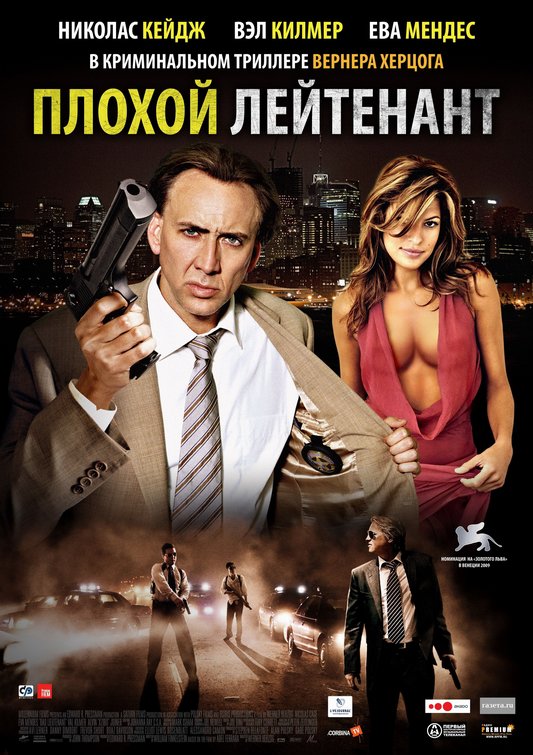 All these art forms; cd covers, film posters etc. are not only a form of artistic expression they are created to sell the product so of course has the advertising & marketing element. Does this mean that films, music and book sales will decrease a lot without the impacting presence of poster and cover art?
Well we've already seen a decline in album sales. Statistically this would look like artists and record companies aren't selling as much as before and the music isn't getting out to the public however due to the internet age; data can spread like wildfire making it easier to download both legally and illegally alike especially with the emergence of a blog culture. Sooner or later shop shelves won't be selling hard copies of albums and books, people will just be solely using the internet for everything this includes reading
magazines
and newspapers online with software/sites such as 'Other Edition', '
issuu.com
' and downloading apps to read on iPads and other tablet devices.
In conclusion I believe that printed art for the entertainment industry such as CDs, books and film posters are slowly becoming unnoticed and unappreciated. I honestly hope it doesn't become a dead art form. I don't think technology itself is eradicating art but the development of this has inadvertently lead to the decline of printed art which would be a huge loss to both art and entertainment worlds. Everyone loves to see images and viewing a picture is one of the quickest ways to receive information rather than read words; it is also one of the most powerful methods of communication. If this is lost then hearing about new releases, the experience of reading a book/magazine/newspaper etc. could possibly have detrimental effects on socialisation and the impact of media. I believe advancing technology is brilliant such as the invention of portable devices like iPods, internet blogging (I wouldn't be posting this entry otherwise!) and applications on smartphones etc. has transformed the world in many amazing ways and has made information quick, cheap & accessible and has made people more interconnected because of this, but lest not forget the importance of printed media and where it all began. I hope CDs, DVDs & books etc. are not replaced by the internet and downloadable apps but somehow I've got a feeling it won't be due to the priceless experiences of printed media.
M.A.S.H
Please let me know what your thoughts on this matter are! Post a comment below!
N.B Please note I do not own copyright to images used in this entry and have been copied from other sites. For source origin, right click on image and select 'Copy Image URL' (For Google Chrome users)
If you wish to use excerpts from this entry please credit me and link to this entry page. Thanks.